Goldschmidt 2017 Workshop
Paris, France 13 August 2017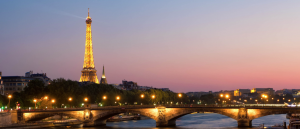 Reliability of Geochemical Data: How do we know?
The workshop runs 9:00 to 16:30 with lunch and refreshment breaks provided by the organisers. Course materials are also included in the registration fee of 135 euros.
Please bring your own laptop (or equivalent) with a spread sheet programme as some practical examples of measurement uncertainty calculations will be discussed.
Workshop Goals
Discuss the latest practices for the production of "reliable" geochemical data that are associated with small measurement uncertainties
Provide an overview of current understanding of metrological traceability and the proper use of reference materials
Describe the role of measurement uncertainty and how it is affected by such issues as sample preparation, sample heterogeneity and data acquisition. Highlight the role of the IAG and its support of the geoanalytical community
Specific Topics to be Covered
Recent trends in sampling and sample preparation. Proper IUPAC terminology and recent ISO guidelines
Reference materials for quality control and method development
The role of proficiency testing within overall data quality assurance
The production of new certified reference materials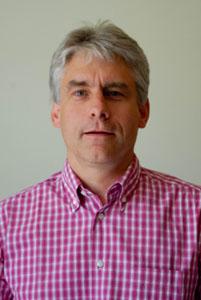 The workshop will be given by Thomas Meisel, professor in Geochemistry in the Department of General and Analytical Chemistry, at the Montanuniversität Leoben, Austria. He teaches courses in aquatic chemistry, analytical geochemistry, analytical chemistry, etc. As a trained petrologist and analytical chemist and, as member of the ISO/REMCO (reference materials committee) as well as previous member of the certification advisory board of the IRMM, he understands the problems in earth sciences as well as metrological aspects of analytical chemistry. He has an extensive knowledge of TIMS, ICP-MS, XRF, INAA as well as in proficiency testing programmes, and has successfully lead several IAG quality assurance workshops at previous Goldschmidt conferences.
Registration
If you are going to the Goldschmidt conference, please register for this workshop through the Goldschmidt Conference webpage: https://goldschmidt.info/2017/eventTypeView?type=323 Online registration for the Goldschmidt Conference closes 13 July, 2017
If you are not attending the Goldschmidt conference, or for registrations after 13 July, register directly with the workshop organiser by sending an email to thomas.meisel@unileoben.ac.at
Fees paid through via Goldschmidt are subject to Conference policies. A registration made with the workshop organisers may be transferred to another participant at no extra charge. In either case, liability in the event of workshop cancellation or other eventuality is limited to refund of the registration fee.
Current Workshop
Previous Workshops
2013: Goldschmidt 2013 Boron, Pisa (Italy)
2013: Goldschmidt 2013 QA, Firenze (Italy)
Nuts and Bolts of Mass Spectrometry Details >>
2011: Goldschmidt 2011, Prague (Czech Republic)
2010: Goldschmidt 2010, Knoxville (USA)
2009: Goldschmidt 2009, Davos (Switzerland)
2008: Goldschmidt 2008, Vancouver (Canada)
2007: Goldschmidt 2007, Köln (Germany)