IAG Quality Assurance Workshops
A major focus of the IAG is the dissemination of knowledge about best practice in analytical geochemistry, thereby encouraging individual laboratories to test for and assure high data quality. The first workshop that the IAG organised devoted to quality assurance (QA) in geochemical analyses was held at the University of Cologne immediately before the Goldschmidt Conference there in August 2007.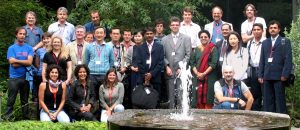 Since then the IAG has organised a number of QA workshops often, but not exclusively, in conjunction with the Goldschmidt conference.
2013: Goldschmidt, Firenze, Italy
2011: Goldschmidt, Prague, Czech Republic
2010: Goldschmidt, Knoxville, USA
2009: Geoanalysis, KwaZulu-Natal, South Africa
2009: Goldschmidt, Davos, Switzerland
SIMS Courses
This year's SIMS Course organised by Dr Michael Wiedenbeck is scheduled for 16 to 20 November 2020 at GFZ Potsdam, Germany. 
The short course Introduction to Secondary Ion Mass Spectrometry in the Earth Sciences has been held at the Helmholtz Zentrum Potsdam since 2002 and is aimed at graduate students and early career researchers. The IAG has been supporting this course for many years. In 2016 a post-course visit was introduced to see the accelerator SIMS facility at the Helmholtz Zentrum in Dresden and the NanoSIMS and Time of Flight SIMS facility at the Helmholtz Centre for Environmental Research in Leipzig. In 2017 excursions to the femtosecond laser ablation system, field emission electron probe and dual focused ion beam laboratories located on the Potsdam campus were also included.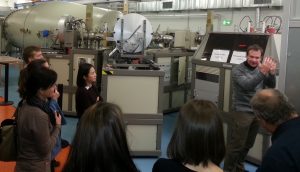 Other IAG-Sponsored Workshops
Over the years, the IAG has also supported other workshops and symposia of particular interest to the geoanalytical community, including:
January 2012: Mass Spectrometry Short Course, Bristol, England
May 2012: Conference on Microanalytical Reference Materials, Golden, Colorado, USA
November 2012: Conference on Mineral Resources and Reference Materials, Ulaanbaatar, Mongolia
June 2012: Goldschmidt 2012, Montreal, Canada – special session on "Geochemical heterogeneity – Definition, Detection and Characterisation" to address the identification and characterisation of heterogeneity in reference materials when sampled at the low-nanogram to picogram range
August 2013: Goldschmidt preconference workshop on boron isotopes, Pisa, Italy
March 2014: Certification and Proficiency Testing Workshop, Chicheley Hall, Milton Keynes, UK
October 2016: Certification and Proficiency Testing Workshop, Horwood House, Milton Keynes, UK